PU = durable
Infographics & Strengths
For ILPO polyurethane was a technological choice since its foundation in 1965 and during mid nineties the IKS shell, the first ever produced rigid polyurethane shell commercialized under its own brand and design, was added to its range of products.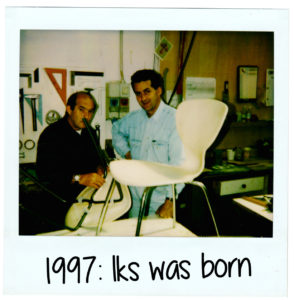 Producing a chair shell with structural rigid polyurethane was an idea that many considered hazardous at that time, but in time it provided excellent returns and opened a new market niche and qualifying ILPO as a "pioneer" in a developing market segment.
The first element of the PURE concept is related to the contribution of the structural polyurethane,  which underwent an in-depth  study  with the help and cooperation of Dow Polyurethane Systems.
The development project encompassed multiple steps, from the internal Dow R&D laboratories experimental work up to the prototyping in Ilpo confirming results and properties optimization.
The polyurethane material has demonstrated very consistent and stable performance along time, with very high values of final properties and very minor changes after the accelerated aging cycles, where values remain within the measurement system deviation.