Ergonomics
Infographics & Strengths
The ergonomic aspects are key elements in the PURE project that were carefully considerated in to the products' design and manufacture, in accordance with International Regulations and defined by field studies.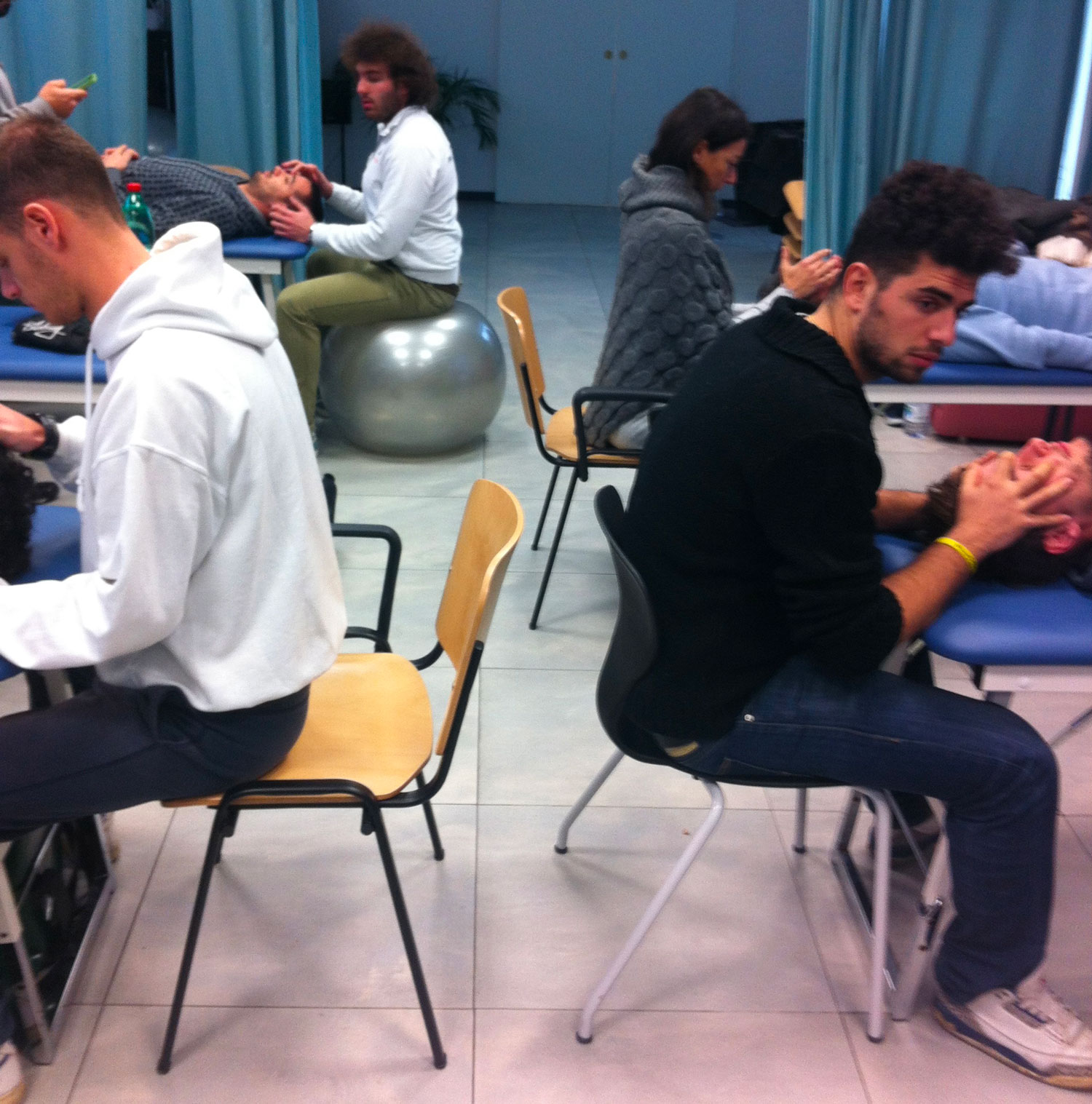 The Spine Center in Bologna (Italy), with the coordination and help of Doctor Saverio Colonna (orthopedist), has been conducting a test on a human sample of 21 professional therapists for some days of their working activity as physiotherapists during their Osteopathic Spine Center Education training.
The tests were carried on for the seating posture which was evaluated on three different devices: a classic wooden chair, a dynamic chair provided with the KAPPA shell and a Swissball, investigating the results attained. The rating was done on five main elements, choosen by Doctor Colonna: comfort, balance, fatigue, concentration and rachis comfort.
We can say that a dynamic chair realized with a shell in rigid polyurethane,
reaches a remarkable higher score
comparing with other traditional seating solutions.