Participatory
Infographics & Strengths
Decidedly innovative and unusual among furniture manufacturers, the PARTICIPATORY DESIGN  activities have had a significant importance in the PURE project, especially with schools – starting from kindengarden and nursery schools to primary schools, high schools and universities – where it has undertaken surveys to quantify and verify the efficiency of the chairs with shell in rigid polyurethane in the real perception of the final users. 
The first trial was carried on in Finale Emilia in the kindergarden and nursery school "Sacro Cuore": were involved 150 children (2 – 6 years) in 7 different classes. In this first research the data were provided by the educators and gathered after the supply of three different types of chairs, namely IKS, 2KG and PIKAIA – that were donated to    the nursery school after the 2012 earthquake, together with all the necessary furniture needed for the reconstruction.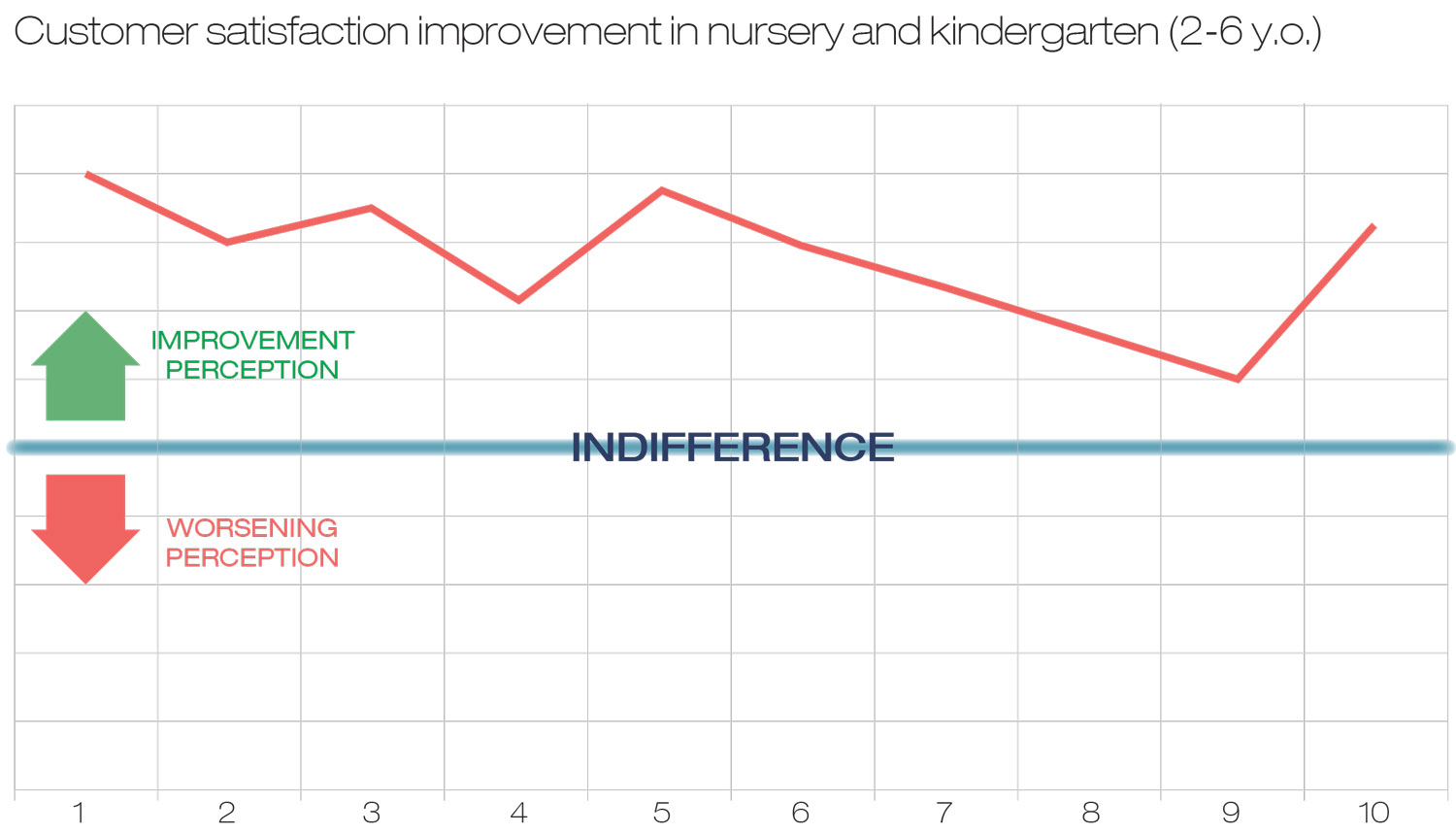 The results obtained with the kindergarden 
were  impressive and self-explanatory. 
The following trials have been conducted in two primary schools, one in the surroundings of Bologna  and another one in the city of Rome.  where four classrooms, for a total of roughly 80 pupils (9 – 10 y.o.), have been involved in a two phase questionnaire: a first phase dedicated to the existing environment with traditional wooden chairs and a following phase after the supply and use of the new IKS shells made with structural compact polyurethane.
 Also the results  of the tests with the schoolchildren were self-explanatory, as above drawed.
Another important surveys was carried out in four different institutes in Bologna, Rome, Florence and Faenza. The chairs, featuring the ILPO shells made of rigid polyurethane IKS and PIKAIA, were installed in the computer rooms and thus utilized by a very large number of users and involved a sample of 230 students. The questionnaire was than issued via Internet offering the right means for communication with this age range (15-25) and thus allowing greater effectiveness to the experiment. The level of the questions was much more complete and in-depth and it allowed ILPO to gather a large amount of information as shown in the following figures.